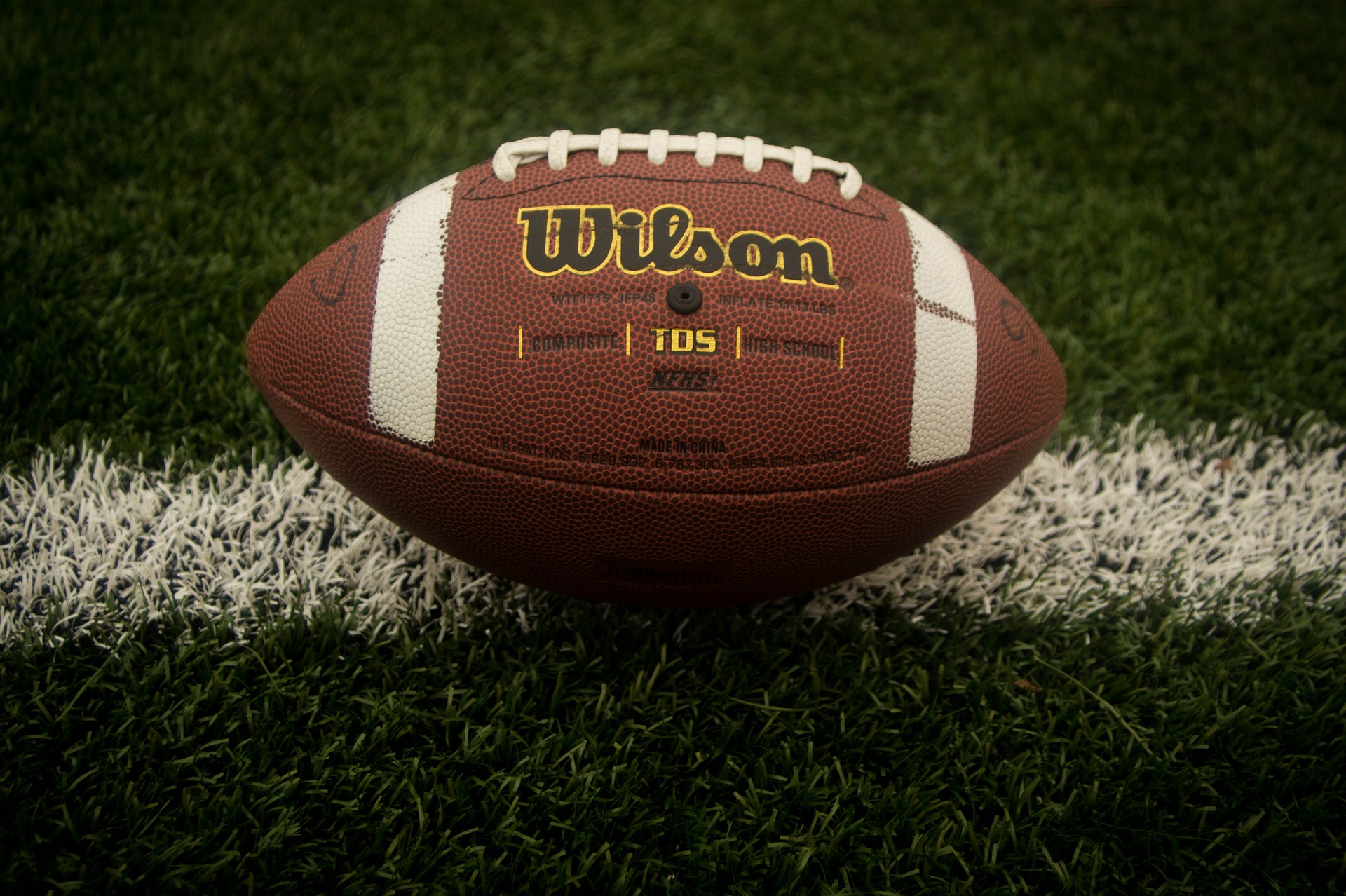 Football season is almost here, and that means one thing: It's time to start thinking about the perfect tailgate. OSU not only has a stellar football team, but we're also known for some of the wildest and best tailgate parties in the South. If you want to hang with the big (Cow)boys at OSU this season, then you're going to want to follow these five tailgating tips.
1. Get There Early
If it's the day of the big game and you're just now starting to pack your tailgating gear, it's already too late. Good spots get snagged as early as two days before game day. Fans may begin marking off their tailgate area at 5 p.m. the Thursday before a Saturday game day, so make sure you are there a couple of days early. All tents and other tailgating gear must be removed from campus by noon the day after the game. Certain lots are marked off for POSSE tailgating only, with passes issued based on annual giving to OSU athletics. Click here for more information on getting reserved POSSE parking.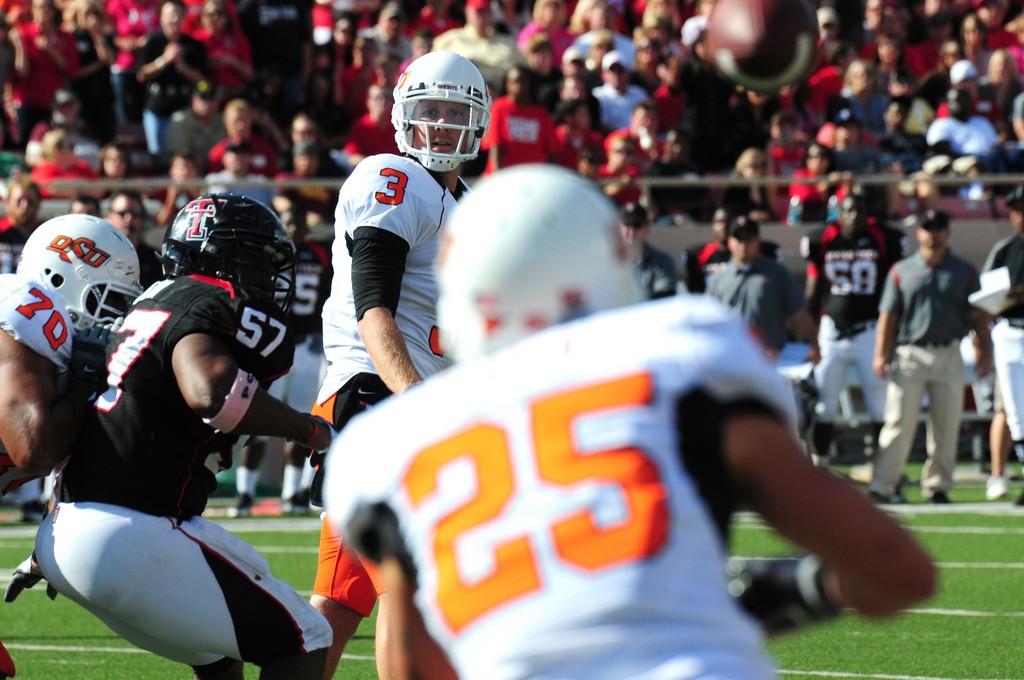 Get there early to snag the best tailgate spots on campus
2. Arrive in Style
Nothing is better for a tailgating party than a fully rigged out Oklahoma RV. Why settle for the back of a pick-up truck when you can have a pull-out kitchenette, a built-in grill, your own private bathroom and a large television at your disposal? If you're serious about tailgating, RVs like Tiffin motorhomes are the ultimate way to tailgate in style and comfort. On campus RV parking is limited, but your best bet is joining the POSSE and State Rangers RV Club, which reserves parking lots #74 and #81 for its members. If you aren't a Silver Star donor ($1,000-$2,499), you won't be eligible for any POSSE RV parking, but you can park in the north campus lots #84 and #112 and shuttle to the game.
3. Tailgating is About More Than Food
Having killer recipes and delicious food is only half of an amazing tailgating experience. Make sure you have plenty of activities (and drinks) on tap for your guests to enjoy while you're cooking up a hearty meal. You're supporting your OSU football team, so why not bring a football to toss around with the boys? Portable board games, horseshoes and even a deck of cards are a great way to pass the time and make some new friends. Right now, black and orange OSU corn hole sets are all the rage since the game is easy to transport and fun for all ages.
4. Pack the Essentials
Three things are a given in life: death, taxes and someone who needs a jump after an OSU football game. Make someone's day and be a hero by always packing a pair of jumper cables in with your tailgating gear. Who knows, that person who needs a quick jump start could be you! You'll definitely be glad you brought your jumper cables if you make that rookie mistake. Check out Thrillist's list of other game day essentials.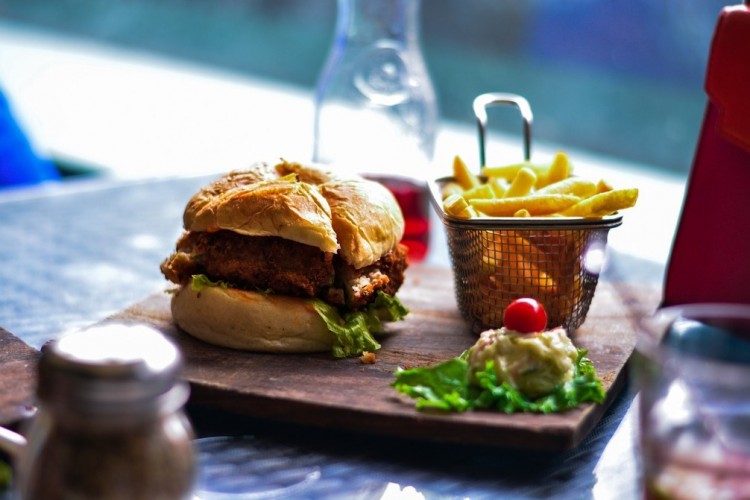 Learn to make the perfect burger and take your tailgate game to the next level
5. Learn to Make the Perfect Burger
One of the staples of any all-American tailgate is the perfectly grilled hamburger. Follow these tips from the pros to learn the art of the perfect hamburger:
 Don't salt too early: Serious Eats suggests salting the beef only after you've formed the patty to prevent the salt from breaking down the meat's protein.
Use a thermometer: It's easiest to tell the level of doneness by using a thermometer that will tell you if your burgers are still rare (120 degrees) or approaching overcooked (in excess of 160 degrees).
Buy quality meat: If you go with cheap, pre-formed frozen patties, they are going to taste like cheap, pre-formed frozen patties. Invest in some high-quality ground beef and you'll have the best chance of getting plump, juicy burgers.
Get creative with toppings: In addition to regular fixings like ketchup, mustard, lettuce, and cheddar, spice things up with some more creative toppings like Chipotle mayonnaise or bleu cheese.
Measure: To get equally-sized patties, use a food scale to measure out the meat. This will ensure consistent cooking across all of your burgers so no one ends up with one that's too cooked or too raw.
With just 2 months until kick-off, it's time to start getting your tailgate in order. Looking forward to another great season of Cowboys football!