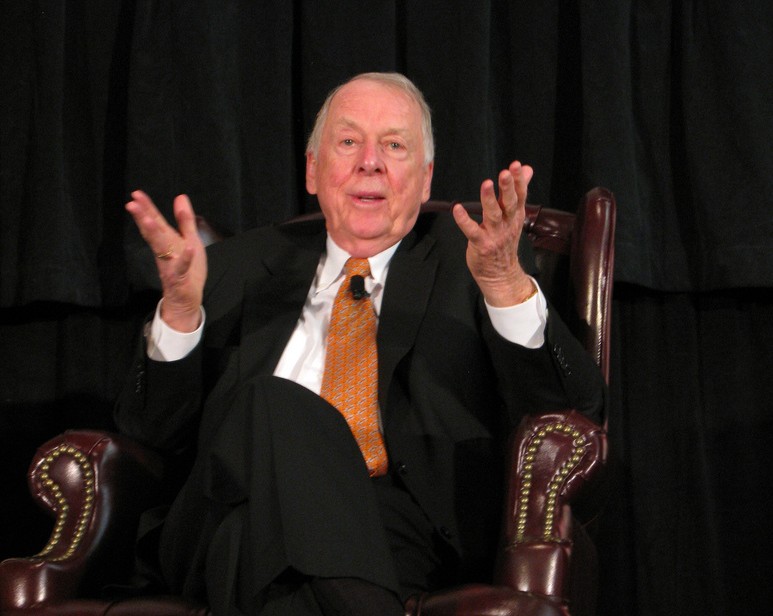 With more than 200,000 living OSU alumni, there are more than just a few recognizable names that are proud to call OSU their alma mater, including Garth Brooks and James Marsden. While those two may come to mind for their pop culture fame, there is one alumnus you probably know for his wealth and generosity, Mr. T. Boone Pickens.
Growing Up Years
T. Boone Pickens was born in Holdenville, OK, a tiny town southeast of Oklahoma City with a rich agricultural history. It's no surprise that T. Boone's early introduction to the oil industry later spurred him to graduate from OSU with a degree in geology. From a young age, Boone demonstrated a knack for enterprise, nearly quintupling a newspaper route he started doing as a 12-year-old through a series of route "acquisitions". His sharp business acumen as a youngster would benefit him well as he pursued his oil interests as an adult.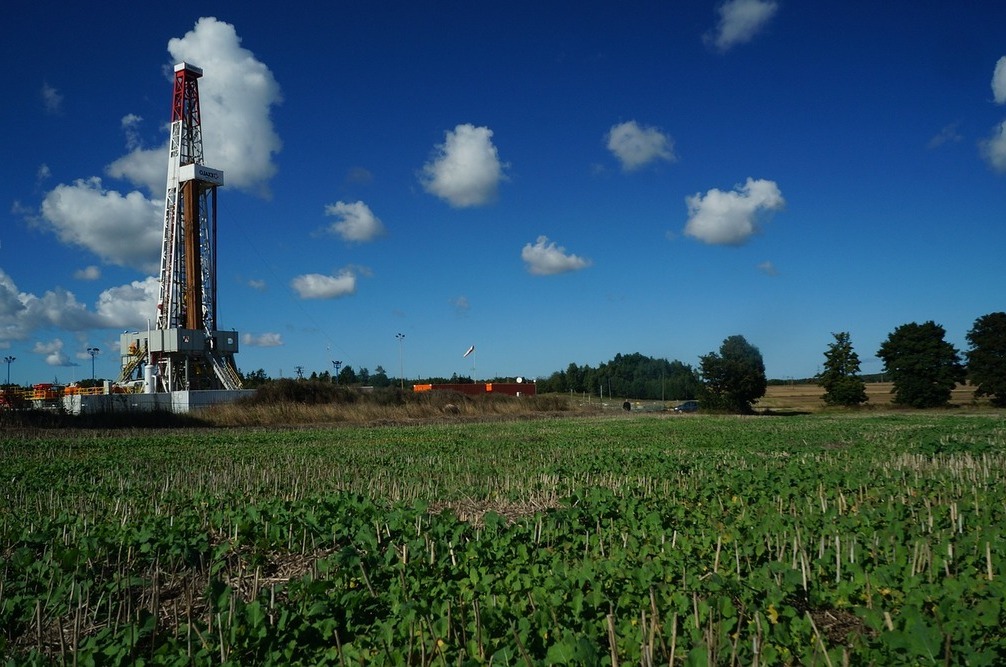 Exposed to the oil industry at a young age, Pickens would later go on to build an oil & gas dynasty worth millions
Life on the Rig
His first three years after college, Boone put his degree to use working for Phillips Petroleum, then spent another two years working as a wildcatter drilling exploratory oil wells. With practical experience under his belt, Boone decided to strike out on his own, founding the company that would become Mesa Petroleum. In 1985, Boone became a household name after being featured on the cover of Time Magazine, with an article spotlighting his business success in the takeover game. As the decades passed, his fame and wealth continued to grow, and today, at the age of 88, Mr. Pickens is worth over a billion dollars.
In 1985, Pickens made the cover of Time Magazine, securing his celebrity. Photo credit Time Magazine.
Philanthropist
Mr. Pickens doesn't take his position of power and wealth without humility, and has committed his more recent years to philanthropic work. Of the nearly $700 million he has given to charitable causes, $500 million has gone to bolster both academics and athletics programs at his beloved alma mater, which is why both the School of Geology and the OSU football stadium bear his name. He also offered to manage the investment of his donations, fee free, through his own investment management company, saving the school considerable money in fees.
His other humanitarian efforts include large donations to Hurricane Katrina relief efforts, UT Southwestern Medical Center, MD Anderson Cancer Center, and the downtown Dallas YMCA, among others. All of his gifts are a legacy that will benefit future generations for even decades after he's gone. But, his long-term vision doesn't just stop with his financial giving; T. Boone is also an environmental activist. Though a conservative Republican and oil tycoon, Mr. Pickens has recently turned his attention to promoting environmentally-friendly alternative energy sources. In his "Pickens Plan", he outlines his strategy for reducing U.S. dependence on OPEC oil and increasing utilization of solar and wind renewable energy sources.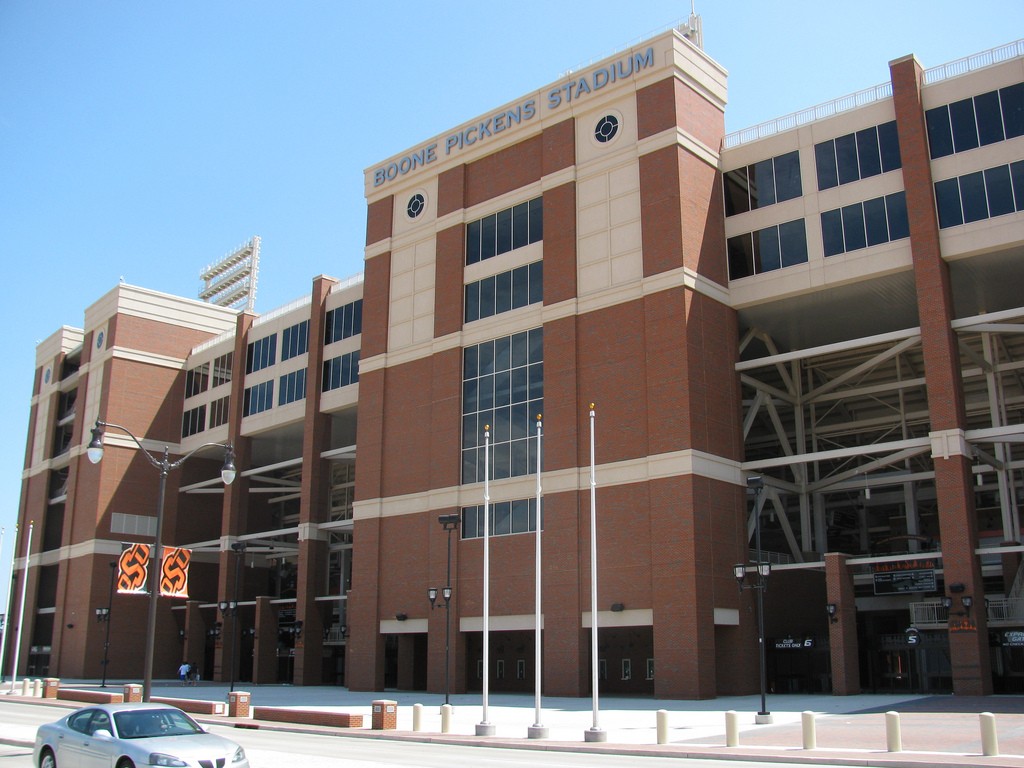 Donations of $500 million put T. Boone Pickets on the top of the OSU donor list and his name on the stadium
Undoubtedly, Mr. Pickens is an example of an OSU degree used to its best, and we can all be thankful of the example he has set as a businessman, philanthropist, and OSU alumnus.